Special furnaces / special plants

HTM REETZ has made a name for itself in the course of its now over 28-year history for special systems. There is almost no high temperature challenge that we do not accept.
In addition to a large number of standard furnaces, we have developed and produced a wide variety of exotic high temperature products in the past.



Our customized special solutions – an extract:

Small three-zone heating modules for growing crystals under microgravity conditions, i.e. in space. These modules reach 1700 °C and withstand the extreme mechanical loads during launch and landing of the rocket.
Furnaces for electrical heating of samples in strong magnetic fields
Shaft furnaces for heating foils
Downdraft reactors for kinetic studies of coal dust with different atmospheres in the pressure range up to 100 bar and at temperatures up to 1700 °C
Hot gas channel for investigations of the transport behaviour of microscopic particles at temperatures up to 950 °C and gas velocities above 50 m/s in various gases including helium
3D printer for quartz glass and temperatures in the sample chamber up to 900 °C
Heating chambers for the investigation of tribological properties of fibres at temperatures up to 1650 °C in various atmospheres, including oxygen-free atmospheres
Gradient furnaces with temperature gradients from -200 °C to 1700 °C
Laser profilometer for optical measurement of rotating samples at temperatures up to 1650 °C
Quenching furnaces in which 1700 °C hot samples are thrown into a water bath
Thermomigration system for creating conductive paths vertically through Si wafers
6-zone miniature furnaces with 6 mm diameter and 90 mm length for fibre treatment
Furnaces for H2 extraction by gas separation using solid electrolytes at 2500 ° C
Pyrolysis furnaces with thermobalance
Heating rod bundle for studying phenomena of heat generation in tube bundles containing radioactive material
Etching equipment with molten salts
Furnaces with multiform viewing channels
You have not found the furnace you are looking for in our portfolio or have specific requirements for your application? Please contact us, we will be pleased to support you with your project.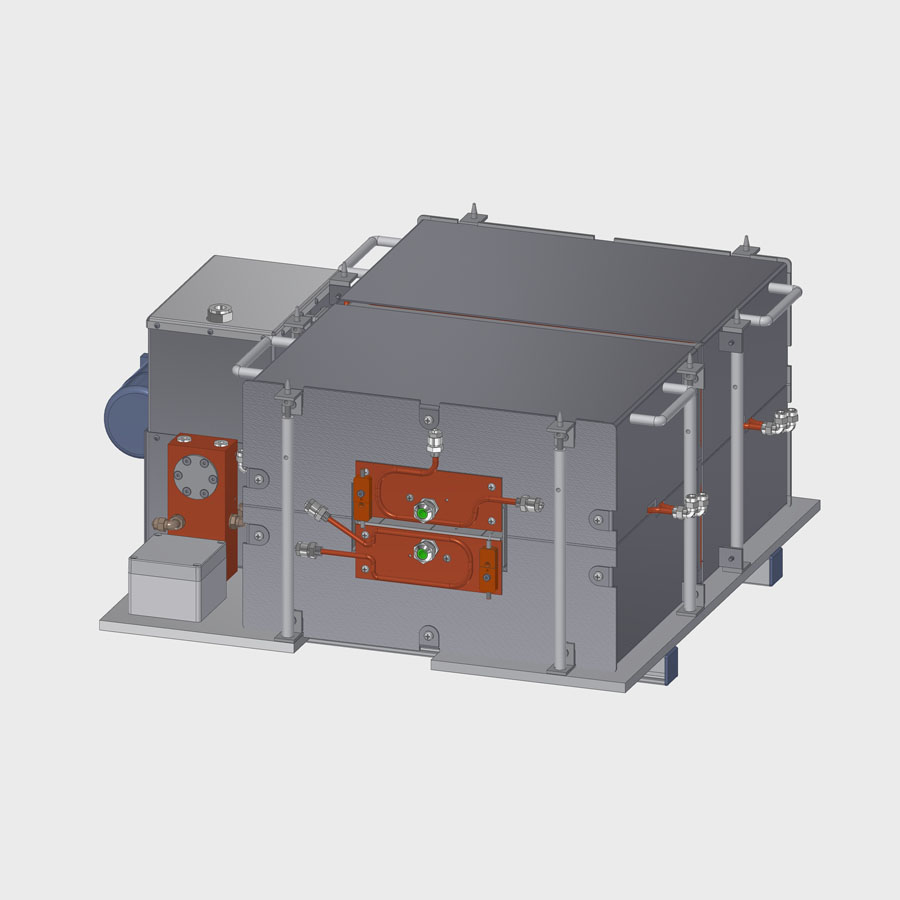 Slot furnaces
Kinetic experimental plant (KIVAN)