Gas heaters

Gas heaters heat gases of various types, quantities and compositions to a desired temperature.
They are often used as components in more complex systems.



Gas heater with circulating heater


With this type of gas heater, there is a very direct heat exchange between the gas and the heating conductor. This system is used wherever a reaction between the heating conductor and gas is not important. The standard gas heaters transfer an output of 4 and 6 kW into the gas.
Gas heaters for large gas volumes can be realised by bundling several small gas heaters.
Short description:
Temperatures up to 1000 °C
Power range: 4, 6 and 30 kW (for gas volumes between 150 slm air or 4300 slm helium)
Temperature measurement with thermocouples
Inlet: tube 20 mm metric
Heating system:
Power supply:
Equipment features::
Adapter for connecting other tubes to the 20 mm
Connecting flanges for different diameters
Insulating housing
Applications:
Heat transfer
Gas preheating in debinding furnaces
Gas preheating for chemical reactions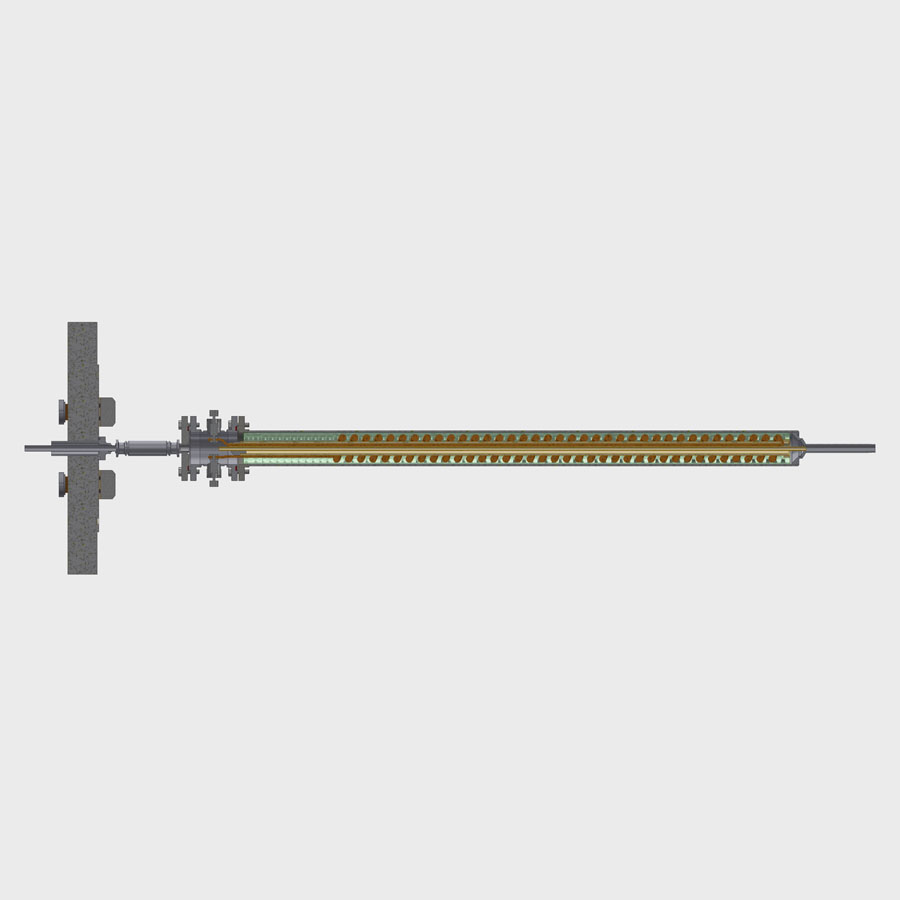 Gas heater with heated channels

This type of gas heater is preferably used when the gas to be heated must not be contaminated by components of the heater.
It offers the option of heating up several components of a gas mixture separately and mixing them hot. The place where the gas components of a mixture react with each other can thus be controlled.
The gas is heated in an annular gap created by introducing a displacer into a tube furnace or alternatively in a tube bundle. The main application of this type is the heating of gas mixtures in catalyst research.